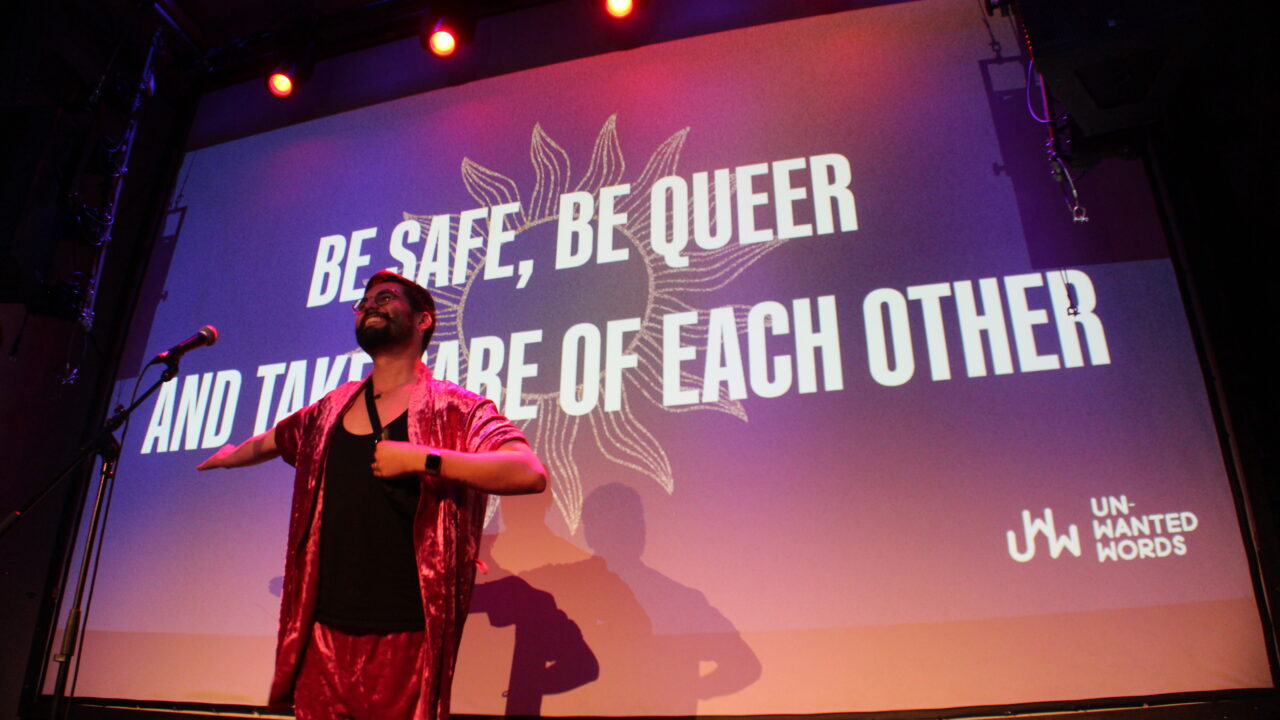 Upcoming Event
Amsterdam Stories x Unwanted Words: Queer Poetry Nights
October 6, 2023
EXPO, OP LOCATIE
Unwanted Words presents an evening of queer poetry and spoken word, opening the stage to new, amateur, and seasoned LGBTQ+ artists and performers.
Our words may be unwanted in some places, but here we find a place where they can bloom. LGBTQ+ stories deserve to be told by ourselves, our voices, and our pens. So come join us and co-create this safe(r) space for expression, connection, catharsis, queer joy, gender euphoria, and lots of community love.
House rules
We work hard to make this space a platform for queer and feminist expression, so come with an open heart, appreciation for consent, respect for privacy and each other's identities. We continuously strive to be an intersectional platform trying to build safer spaces, and we believe that inclusion ends where bias begins. Any form of hate speech is not welcome at our stage.
Open Mic
If you're interested in joining the open mic, just hit this link!