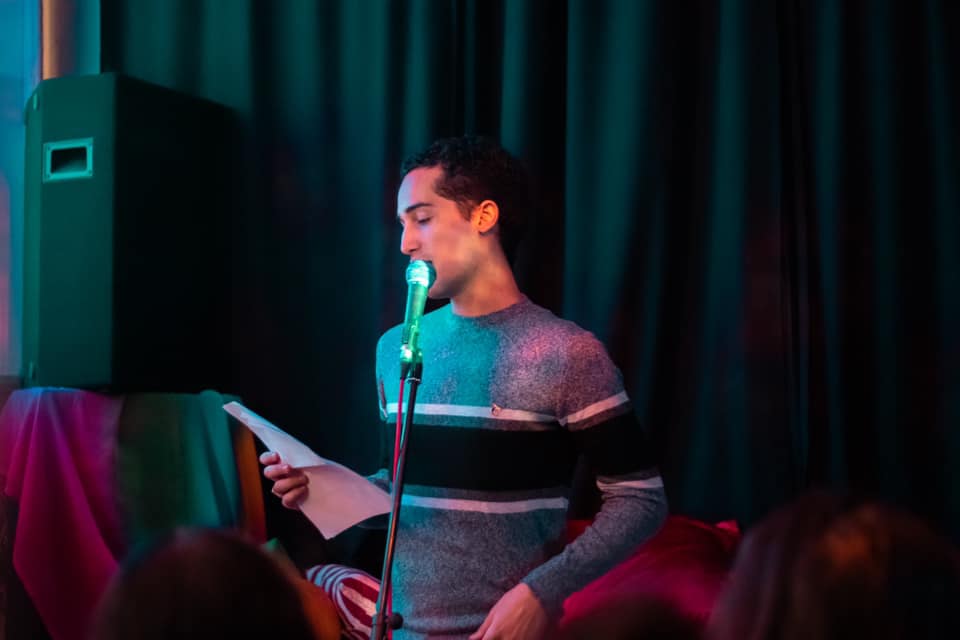 About: Queer Poetry Nights
August 15, 2021
Our Queer Poetry Nights are a series of events we host to create a safe space for queer expression and encourage all queer voices to take the mic and share their literary work. Normally we host these sessions every last Sunday of the month. Although location may chance, most of the times our home is Tender Center Rotterdam.
Most forms of literary expression are allowed, such as spoken word, poetry, op-eds, drama, performances, as long as the speakers commit to comply with the 10 minute maximum allocated time per person.
OPEN CALL
If you would like to share your texts or perform, you are welcome to do so. A few weeks before each event we create an open call for performers to be part of our line-up.
Every edition we offer 5-6 spots for the line-up. The line-up for each edition is selected on a first-come, first served basis. If the line-up for that edition is complete, we will let you know and you can choose to still perform in the open mic section or to get a spot in our next edition.
OPEN MIC
After the line-up, we will have some spaces for open mic for writers and performers in the audience who feel inspired to share their work.
It is important to mention that we encourage freedom of speech and all forms of expression are allowed. However, we want to keep a safe space where both the speakers and the audience feel at home and we feel nurtured and safe. So any forms of hate speech or targeted attacks to a community, group or individual are not allowed.