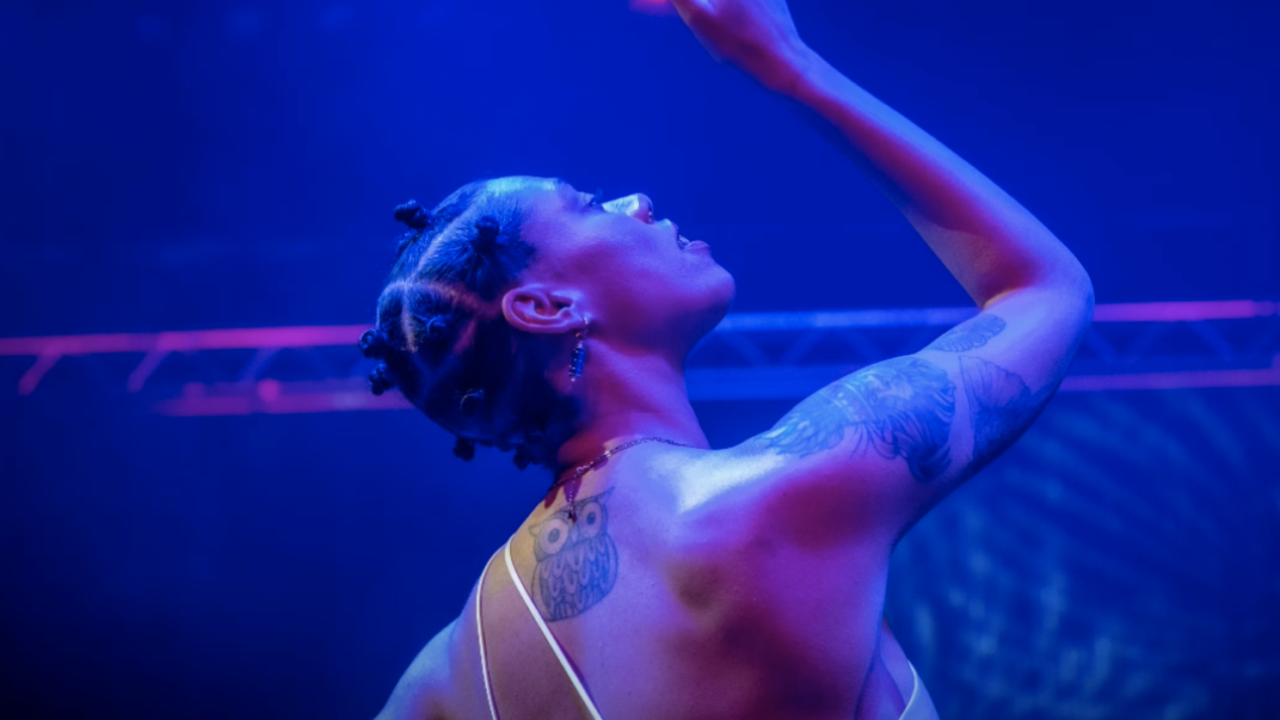 Past Event Recap
Tell'Em Festival x Unwanted Words: Fantasy Edition
June 3, 2023
Mono, Rotterdam
In collaboration with Tell'em Festival 2023, Unwanted Words presented an evening full of Spoken Word performances thanks to a line-up of talented queer artists. Under the theme of ✨Queer Sexual Fantasies & Kinks✨, our performers embarked on an unapologetic journey of sexual self-exploration, unravelling their experiences in front of a mic and a crowd full of warmth.
Utilizing core concepts such as language, translation, ancestry, gender codes and racial biases, Fyn Paulina Bonita's performance provided us with a refreshing angle on the lived experiences of the Other. Julian Williams examined societal dynamics by foregrounding interpersonal relationships and interpreting them as the backbone of our world. And with a closing drag king performance, Lucian Squid ventured into the exploration of identity and sexuality, presenting them as powers that often clash together, leaving the inquisitive soul in conflict with the lusting body.
We were so excited to have everyone join us, and couldn't be more appreciative of both our performers and the people who attended; together we can keep creating more safe spaces for queer expression and art.
This event was possible thanks to the people of Mono, who provided the space that hosted such amazing queer talent, and Tell'em Festival 2023, whose coordinators united the best Spoken Word organizations and managed to make this event possible.
Event Details

Are you ready for this new edition of Tell'Em Festival ? 📖⚡️ On June 3rd, Unwanted Words is joining Mensen Zeggen Dingen and Woorden Worden Zinner for an extra special evening of Spoken Word at Mono Rotterdam

Each platform will have a block of curated performers under the theme of ✨FANTASY✨. We will announce our FANTASTIC line-up in the coming days! #tellem23

🗓️ When? June 3rd, from 19:30-22:00hrs
👀 Where? MONO, Rotterdam
🎟️ Tickets? Check the link below

Spreken is zilver. Spoken word is goud #tellemfestival

Hosted by: Lui Montes

Line-up

Performer 1: Fyn Paulina Bonita


Fyn [sarafina] Paulina Bonita [they/them] is a Queer, Surinamese-Dutch, performance artist who works with language, translation, ancestry, gender codes and racial biases. They create performances and poetry from an intersectional approach that focuses on the lived experience of the other.

Performer 2: Julian Williams


Julian Williams is a German/American creative dividing his time between visual, written, and spoken communication. As a graphic designer he has worked for fashion brands, Presidents, small businesses, underrepresented communities, and average Joes. As a poet, his work often plays with the idea that relationships build the backbone of the world around us.

Performer 3: Lucian Squid


Lucian Squid is a non binary gender-fucking drag king. They stand raw before you, dropping all their masks and inviting you to do the same. Their stories and poems are based on real life experiences in which their sexuality and identity clash hard with reality. They unleash their power to defy this reality. From dissecting it to the bone, to claiming space without holding back, or tilting the perspective until it suits their own. Their work has been described as drag noir.  Lucian isn't holding back in depicting their slightly dark view on this fear driven narcissistic culture. They also boldly celebrate the beauty of our conflicting souls and lusting bodies. The beauty of our flawed nature. Lucian allows their sexual energy to ravage and take over, to open doors and explore.