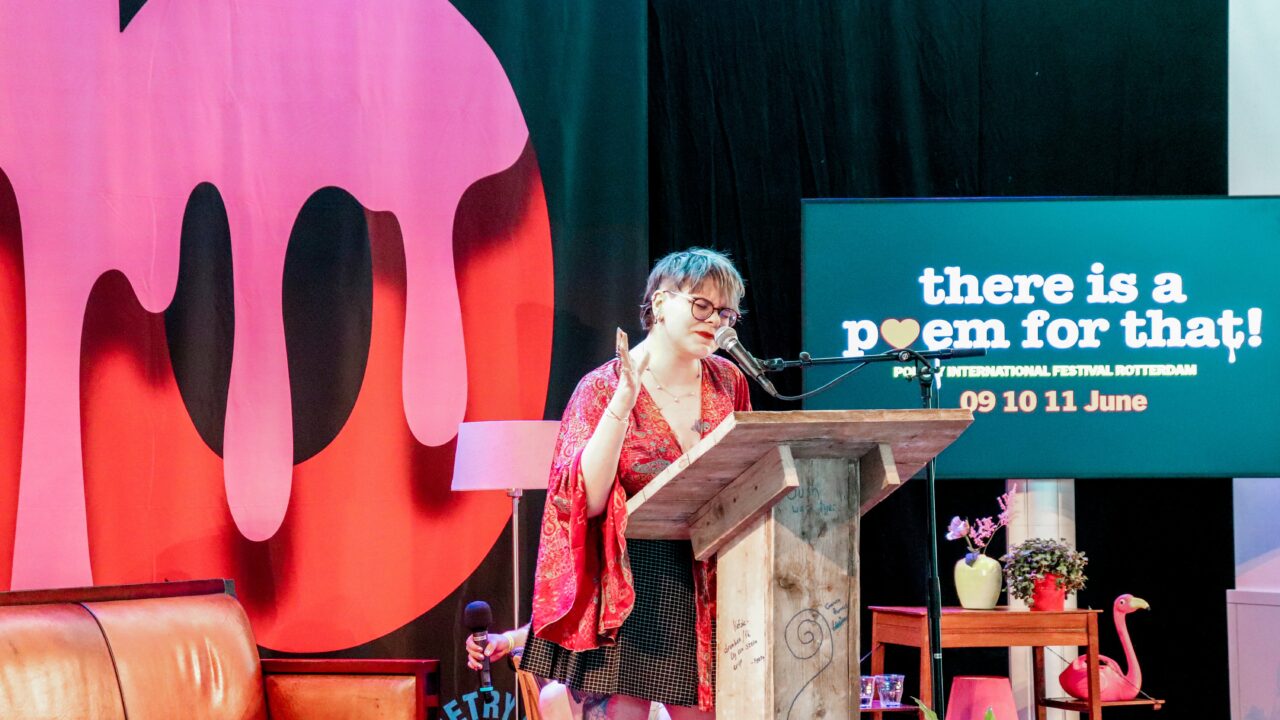 Past Event Recap
Poetry International x Unwanted Words Queer Open Mic
There's a p💗em for that!
On June 10th, and in collaboration with Poetry International, Unwanted words hosted one of its many queer open mic events with a line-up of 9 talented poets – but wait, there was a ✨twist✨ this time. The event followed the silent disco format, with all guests being given a headset and having the poems whispered to their ears, which brought a more intimate feel to the space and enabled the crowd to submerge themselves in the performers' storytelling.
One after the other, our poets took turns on stage narrating one of their favourite poems and welcoming everyone to view the world through their eyes for a few moments – what is poetry, after all, if not the transcendence of lived experience?
We would like to personally thank our very special performers Tuaca Kelly, Irene Ioniţă, Madhu, Engel Pluck, Nim, Carmen José, Nicchelle, Birds WG, and Gloria Sofia for sharing their art with us. We are also grateful for the Poetry International Festival team for making the event possible, as well as the crew of Lantarenvenster, where the event was held. We hope to see everyone again at next year's festival!
Event Details